Apostille Service Available 7 Days A Week, Call Now
APOSTILLE SERVICES
HOW  TO  APOSTILLE IN FLORIDA UNITED STATES USA?
FLORIDA APOSTILLAR offers the Apostilla documents service in Florida.
How to Apostille in Florida ? or If i need an apostille in Florida?, because you plan to live, work, study, marry, or have a business in another country. Your documents must be Apostille with our Apostille Service in Florida, or also apostillar service in Florida with our document authentication service in Florida. Your documents will be accepted by the countries that are with the Hague Convention of 1961 and it will not need to go to a consulate to legalize the documents. Call now or chat free here Now.

Email:
info@floridaapostillar.com

Office Apostillar
1100 W Vine St, Kissimmee, FL 34741.

Hours
Monday – Friday:
9am – 7pm
Saturday:
9am- 4pm
Sunday: Appointment only
Florida Apostillar
1100 W Vine St Kissimmee, FL 3474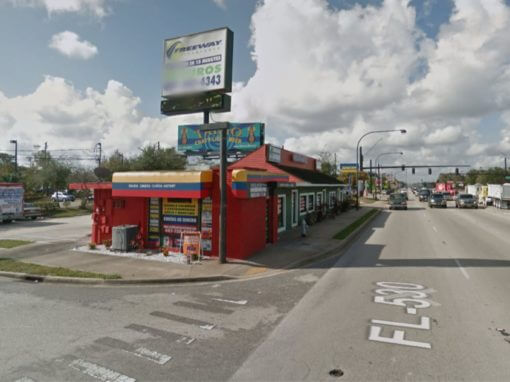 Available 7 Days A Week
We Offer Apostille Services
We provide the document authentication service FAST and SAFE of the Florida Secretary of State to be used in other countries that are members of the Hague convention.
We apostille documents of all cities and
counties in Florida, most of the cities that
we provide the APOSTILLE SERVICE IN FLORIDA are Miami, Naples, Tampa, Saint Petersburg, Orlando, Kissimmee, Tallahassee, Gainesville, and Tallahassee.
WHAT IS AN APOSTILLE?
APOSTILLE is the international certification of a document for use in any country. Such Apostille is valid in all countries of the Treaty of The Hague Convention of 1961. Thanks to this process, you no longer have visit the embassy or consulate to validate your documents.
HOW TO APOSTILLE?
Almost all documents require certain previous procedures so they can be Apostille. Once these documents are ready, the same can be delivered to get an Apostille. The objectivity of the Apostille is to validate the signature of the authentic document, the content is not validated as such, but the signature of the Notary Public.
WHERE TO APOSTILLE IN FLORIDA, UNITED STATES?
Each state of the United States, there is an office to Apostille all state documents. This office gets the documents that have complied with previous procedures and issues the Apostille of the corresponding State.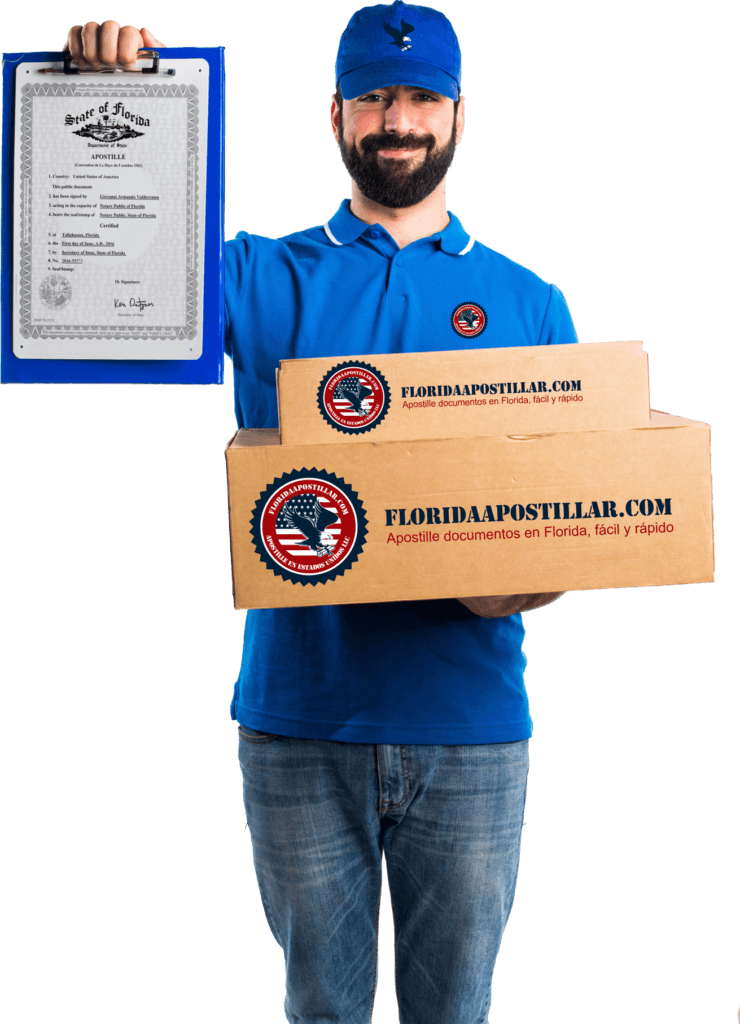 Hablo español
FLORIDA APOSTILLE Services
Apostille Birth Certificates
Apostille Death Certificates
Apostille Marriage Certificates
Apostille Divorce certificates.
Apostille Single status
Apostille Declaration of domicile.
Apostille certificate domicilie.
Apostille diploma
Apostille transcript
Apostille Pilot Book
Apostille FDLE
Apostille records police
Apostille Sheriffs office
Apostille Corpotarions.
Apostille articles corpotation.
Certified copies articles of corporation.
certified copies articles of organization.
Academic Documents:
Apostille High School Diplomas.
Apostille High school transcripts.
Apostille University/college diplomas.
Apostille University /college transcripts.
Apostille School records.
​Apostille Attendance certificate.
Notary Public in Florida:
Notary Public Kissimme.
Notary Public Orlando.
Notary Public near Disney.
Notary Public in Florida.

Get a Free Estimate or Schedule an Appointment
Florida Apostillar offers Notary Public in Kissimme, Notary Public in Orlando, Notary Public in Florida service to notarize documents in Florida.